Whatever you're good at, BE GREAT at it here at Trinity!
High school is where you explore your passions and grow. Within Trinity's Block Schedule you'll receive a personalized education that will allow you to explore your passions in interactive ways and develop critical thinking skills. At the same time, Trinity's House System will create a welcoming environment where you quickly find where you belong and develop a brotherhood that will last a lifetime.
These resources will help you get even better at the things you already love. See for yourself by scheduling a shadow visit. There is a school full of opportunity waiting for you!
Trinity provides you the opportunity to BE GREAT, so you can be anything.
We invite you to bring your passions and BE GREAT with us at Trinity!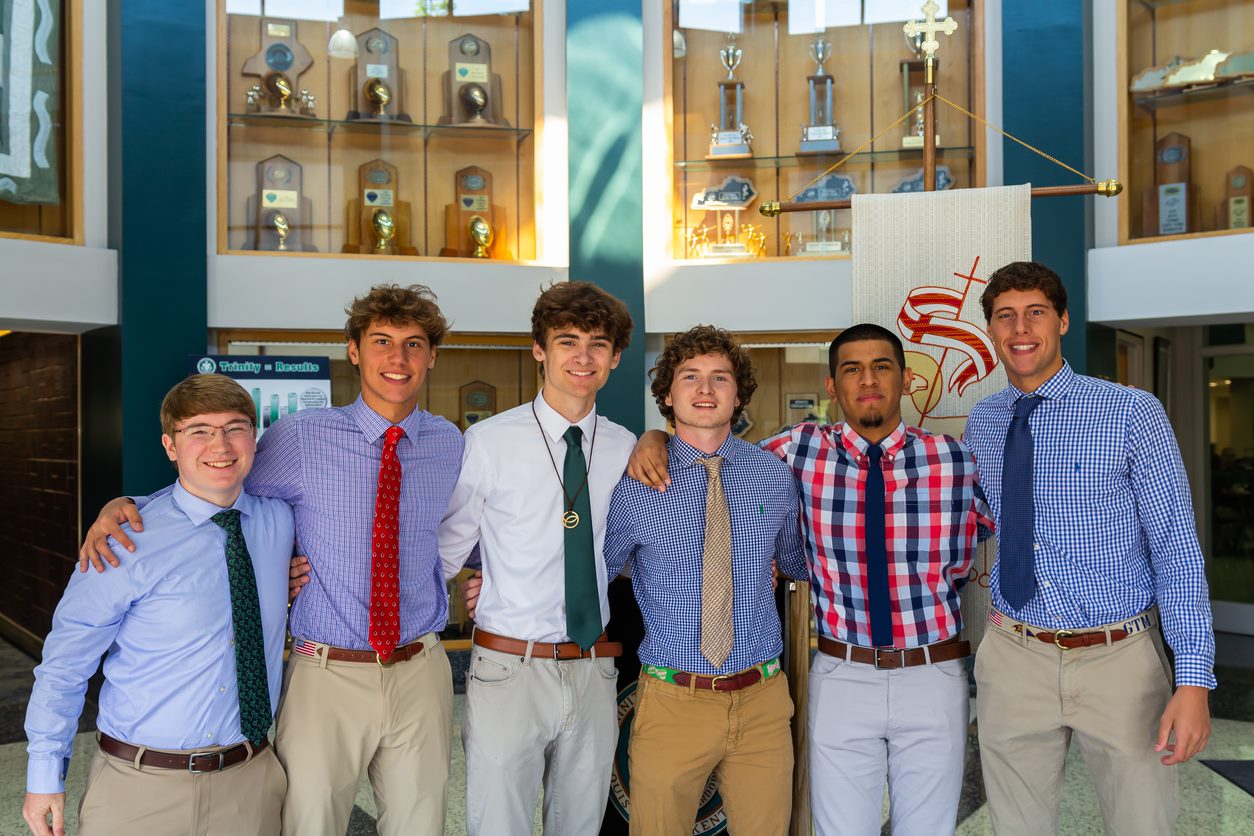 Trinity strives to make the path to enrollment as open and seamless as possible. We've put together a myriad of resources to help you along the way. And we're always available to answer all your questions and provide additional help during the process. Please see the information below for more details:
$40 Million
The Class of 2023 earned more than $40 million in college merit scholarships
$285 Million
The Class of 2023 and the last few classes have been offered more than $285 million in merit scholarships
640
The Class of 2023 took close to 640 AP exams
160
Members of the Class of 2023 were offered admittance to more than 160 colleges and universities
8
Students recognized by the National Merit Corporation in the Class of 2023
12
Governor's Scholars in the Class of 2023
15,400
Hours of Community Service performed this school year alone
50
More than 50 community agencies supported by the school
WHAT MAKES TRINITY UNIQUE?
Follow Us on Social Media!